How to download Sportpesa App for Android and iPhone
Please note that the availability of the Sportpesa app depends on your country, and in some countries, the app may not be available. It's therefore advisable to download the app from the SportPesa website. To download the latest version of the SportPesa app from the Sportpesa website, you can follow these steps:
Download Sportpesa App from Sportpesa website
Download Sportpesa App
On the page that opens, click on the download Now Button.
Accept file download, if it's not the first time downloading, you will be prompted will download again dialog.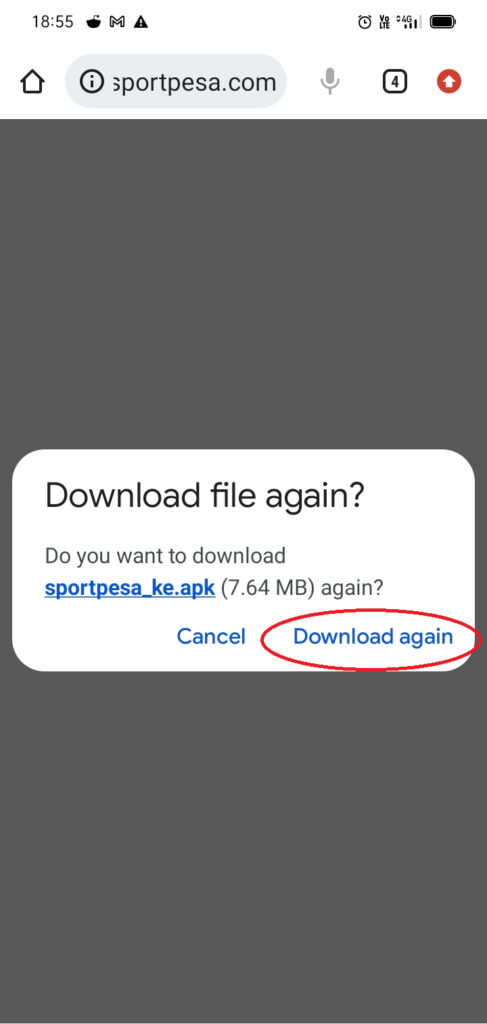 After the download is successful, Open the downloaded file to start the Sportpesa app installation process.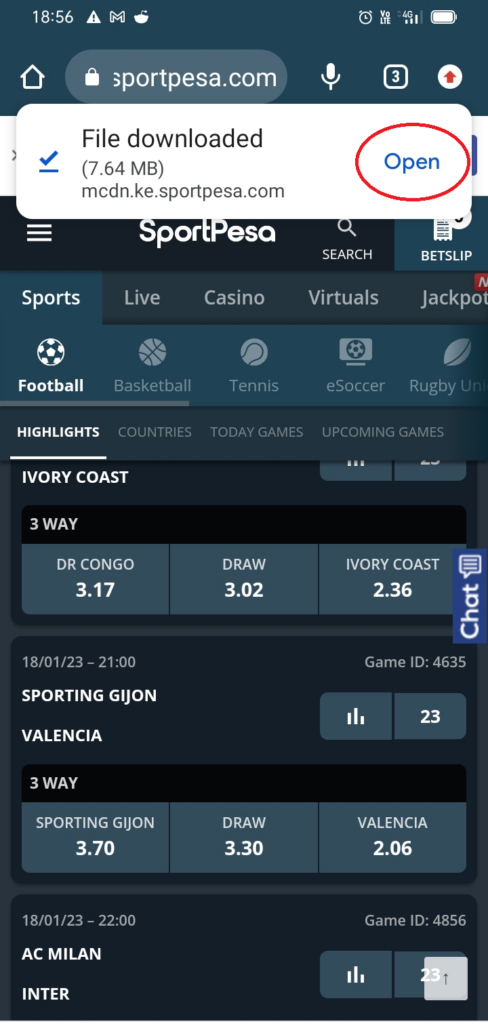 You will be prompted to install it. Select Install to complete the Sportpesa app installation process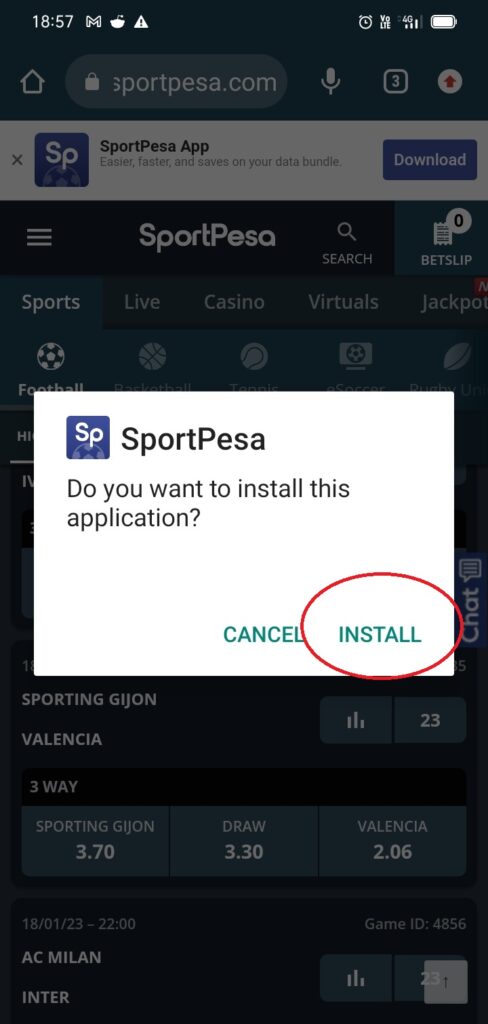 After installation is complete. Select open to start using the Sportpesa app.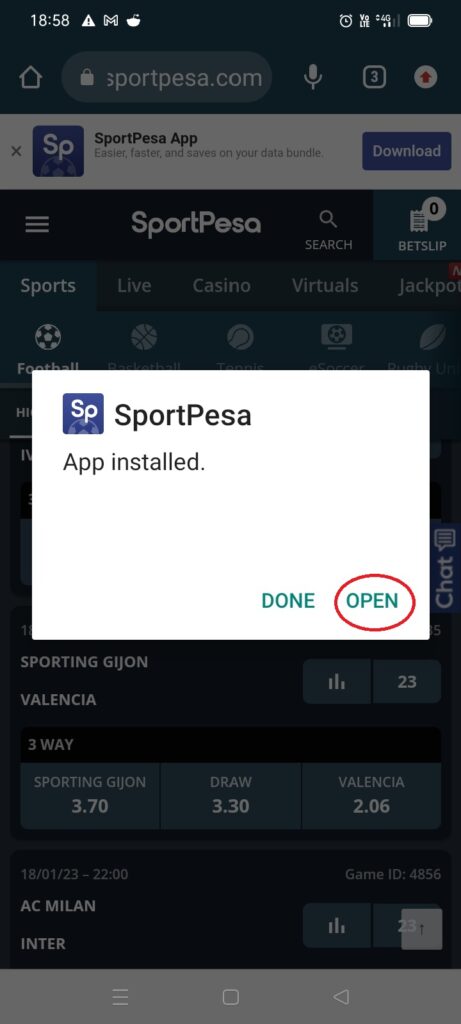 Congratulations! You have successfully installed Sportpesa app on your phone. Please follow the same procedure anytime you want to update the Sportpesa app. Get ready to score big, literally, with the Sportpesa app! Say goodbye to the hassle of going to physical betting shops, now you can place bets, check results and even win the mega jackpot all from the palm of your hand.
With a user-friendly interface, easy navigation, and lightning-fast updates, the Sportpesa app is the ultimate tool for sports betting enthusiasts. You'll never miss a beat with real-time updates and notifications on your bets and results. And with secure and reliable payment options, you can rest assured that your winnings are safe and sound. So what are you waiting for? Download the Sportpesa app now and let the games begin!"